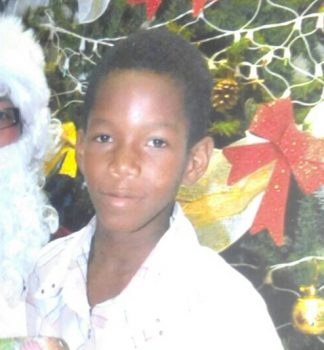 The body of 13-year-old Leonard Archibald, who was raped and then dumped in the Berbice River, was recovered this afternoon.

Lawrence Duprey (Trinidad Express) Former executive chairman of CL Financial Lawrence Duprey was ordered by a Florida judge in July to pay more than US$60 million to British American Insurance Company (BAICO) in damages in relation to the TT$1.9 billion Green Island project in Osceola County, Florida.

Bharrat Jagdeo The PPP/C is committed to constitutional reform, says Opposition Leader Bharrat Jagdeo.

Ray Lengend Ray Lengend who went on a fire-bombing spree of mosques throughout southeast Queens, this week pleaded guilty to the crimes against Muslims who the 45-year-old Guyanese man claimed in 2012 had been "trying to take over his life", according to the Times Ledger in Queens, New York.

Police yesterday said that a Sisters Village, East Bank Berbice man has confessed to raping missing 13-year-old Leonard Archibald and then disposing of his body in the Berbice River.
At nineteen, Daniel Ifill is not just an ordinary teenager still trying to figure out a career but rather he is miles ahead as he is already a dancer, model and makeup artist who when he's not working his skills backstage on some performer's face is flaunting his stuff on a stage he takes charge of.

Hi Everyone, This is part 4 of the 5-part series on Tastes Like Home August Holidays.

Young ladies from the ten administrative regions will today be sashed at the Everest Cricket Ground in anticipation of next Saturday's crowning of a new Miss Indigenous Heritage at the National Cultural Centre.
When six members of the New England Patriots declined to celebrate their historic Super Bowl win at the White House in February, the US media quickly rehashed familiar talking points about the separation of politics and sport.

The Convention on the Rights of the Child was adopted by the United Nations in 1989 and approved by the Government of Guyana in 1991.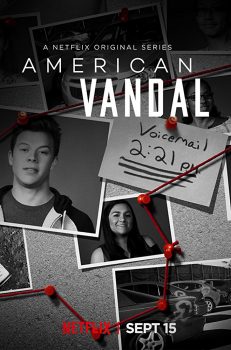 "Who drew the dicks?" This is the narrative hook on which Netflix's new mockumentary comedy "American Vandal" rests.

While the Civil Defence Commission (CDC) yesterday received roughly $7 million in relief supplies from the private sector to assist those countries affected by the passage of the recent hurricanes, getting them to those in need has become a problem, CDC Director Colonel Chabilall Ramsarup said yesterday.
Newly-formed civil society group RISE Guyana and other speakers at a University of Guyana forum on Thursday called for a return to constituency voting at general elections and there were also appeals for broad consultations on the reform of the constitution.

The opposition People's Progressive Party/Civic (PPP/C) yesterday called on the Ministry of Public Infrastructure (MPI) to explain why it opted not to retender for the consultancy for the feasibility study and design for the new Demerara River crossing.

The Beharry Group of Companies, through the Private Sector Commission (PSC), yesterday donated approximately $7 million in food and cleaning supplies to the Civil Defence Commission (CDC) to be distributed to the hurricane-ravaged territories.
A would-be robber is now in police custody after a bid to rob a security guard on Thursday night resulted in him being accidentally shot by his accomplice.

GuySuCo yesterday blasted GAWU for strikes over the last two weeks by cane cutters on a number of estates, while saying that the sugar industry cannot afford the stoppages.
Amidst increasing concerns about threats to their forests, wetlands and way of life, the Wapichan People of south west Rupununi have set up their own website to monitor their ancestral lands and defend their rights against harmful development.

Residents of Bath Settlement, West Coast Berbice, whose houses were damaged by a storm on Monday afternoon, have received assistance for rebuilding from the Regional Democratic Council (RDC).

In a bid to offer Guyanese "genuine" Chinese and Indonesian fast food,        the Chinese franchise Shinning House Restaurant launched its first outlet in the Caribbean yesterday at the Giftland Mall.

The Hydrometeorological Services Department of the Ministry of Agriculture has been boosted with the addition of 21 Automatic Weather Stations (AWSs), according to the Ministry of the Presi-dency, which says that citizens are expected to receive more accurate and timely weather reports as a result.
More Local News